Physical Therapist Assistant Faculty Profiles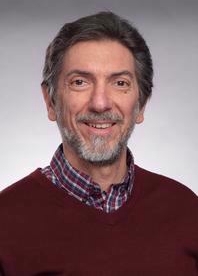 Sam Coppoletti
Adjunct Associate Professor, CC Physical Therapy Assisting
250.23 CC West Woods Acad Cntr
513-558-5340
Dr. Coppoletti is an Associate Professor and Educator teaching the orthopedics series and other related courses.  He served as the Area Program Coordinator of the Physical Therapist Assistant (PTA) Program at Clermont College for 10 years. He has been certified in strength and conditioning (NSCA) since 2005 and has been a licensed Physical Therapist in the State of Ohio since 2001. He earned his BS in Business Administration at N. Illinois University in 1980, a Masters in PT at the University of Iowa in 1989, and a transitional DPT from Shenandoah University in VA in 2008. He has taught or coordinated programs since 1995 in the Four Corners, Missouri, and Ohio. He is a member and past president of the Consortia of OH PTA Educators, past Ohio Licensure Board member and secretary for four years, and has served on several advisory boards over the years.

He served as Program Director and ACCE at Shawnee State University for eight years prior to working at UC Clermont College. Before beginning teaching, he had worked for a total of eight years in a variety of ambulatory and inpatient care settings including work reconditioning, inpatient acute care, outpatient orthopedics, outpatient neurological rehab, pediatrics, along with some limited time spent in skilled nursing and home health.

His favorite part of teaching is watching his students grow into health care professionals. He is currently studying how learning actually works in the lab, along with the role of digital recordings in assisting students to improve their skill performance. His personal interests are fitness, choral music performance, and spirituality.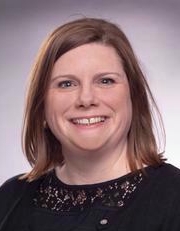 Carolyn Shisler
Assistant Professor Educator, CC Physical Therapy Assisting
285 CC West Woods Acad Cntr
513-558-5201
Carolyn is the Program Director for the Physical Therapist Assistant Program.  She began this roll in October 2019.

Carolyn has a B.S. in physical therapy from Marquette University and a M.Ed. in Curriculum and Instruction from the University of Cincinnati.  Carolyn practices physical therapy in the acute care setting and has a passion for treating people who are critically ill, older adults, and people with cancer diagnoses. Despite her teaching and administrative schedule, she continues to work at The Christ Hospital in the acute care setting. She has been with The Christ Hospital for over 25 years.

Carolyn was an adjunct professor and long-time clinical instructor for both PT and PTA students in the clinical setting prior to transitioning to full-time academia in 2015.  She initially was the Academic Coordinator of Clinical Education.  Her goal as a faculty member is to relate her love for her patients and her profession to her students.  Physical therapy is more than just treating a diagnosis, it is treating a person. She is also passionate about teaching physical therapists and student physical therapists the abunance of knowledge and skills that physical therapist assistants bring to the clinical setting and their patients.

Within the PTA Program, Carolyn is responsible for teaching courses relating to professionalism, health care disparities, social determinants of health, cardiopulmonary rehabilitation, clinical integration and integumentary and clinical education.  
June Owens
Instructor - Adjunct Ann, CC Physical Therapy Assisting
CC Snyder Addition
513-732-5200