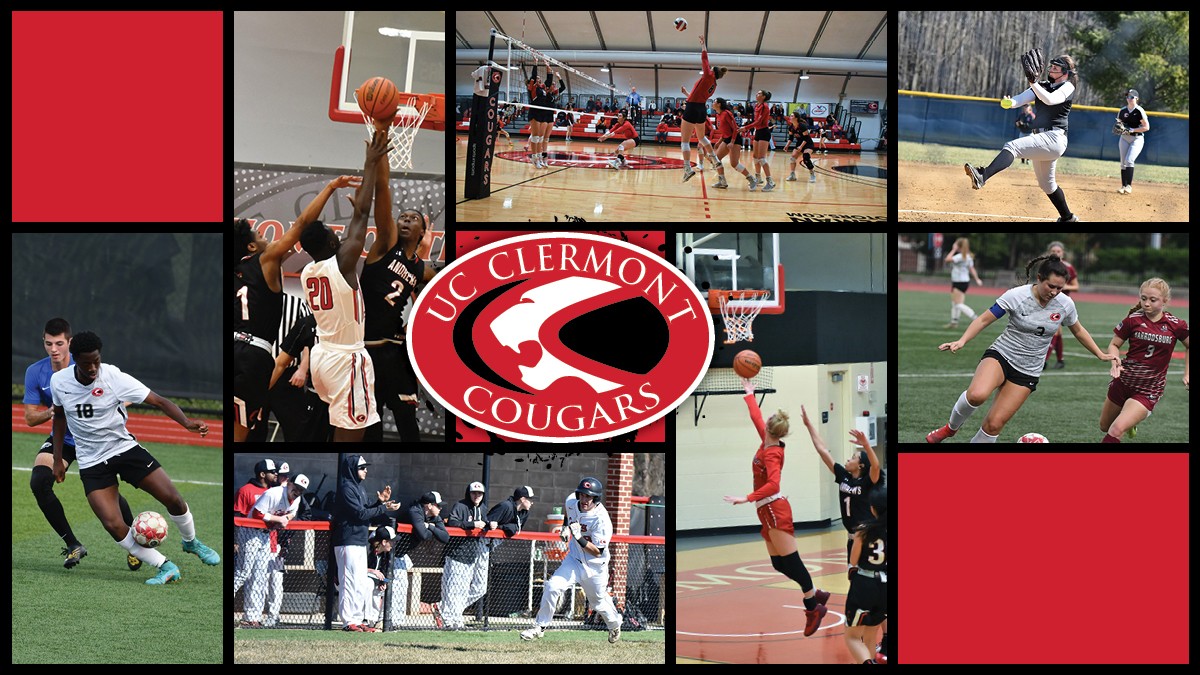 The Cougars are proud members of the United States Collegiate Athletic Association (USCAA) and offer a variety of athletic programs for student-athletes. The Cougars compete in men's and women's basketball, men's and women's soccer, women's softball, men's baseball and women's volleyball.
With a history of success on the field, court and in the classroom, the Cougars have won a total of seven national championships since 2006.
UC Clermont acts as a springboard for students pursuing advanced degrees— providing a solid foundation that helps them reach the next level in both academics and athletics. Student-athletes at UC Clermont have the opportunity to continue their athletic journey at any four-year institution if they choose.
With a variety of student organizations on campus, there are plenty of opportunities to connect with classmates and gain leadership experience right here in Batavia. Students can also participate in more than 500 clubs and organizations at UC's Uptown Campus, including: fraternities and sororities, the UC Bands, cheerleading, academic, political, service, special interest, cultural, religious and honorary groups, and recreational and intramural sports. UC Clermont offers student tickets to Bearcats' football and basketball games, too.
For additional information about our athletic program, contact Brian Sullivan at 513-558-1559.