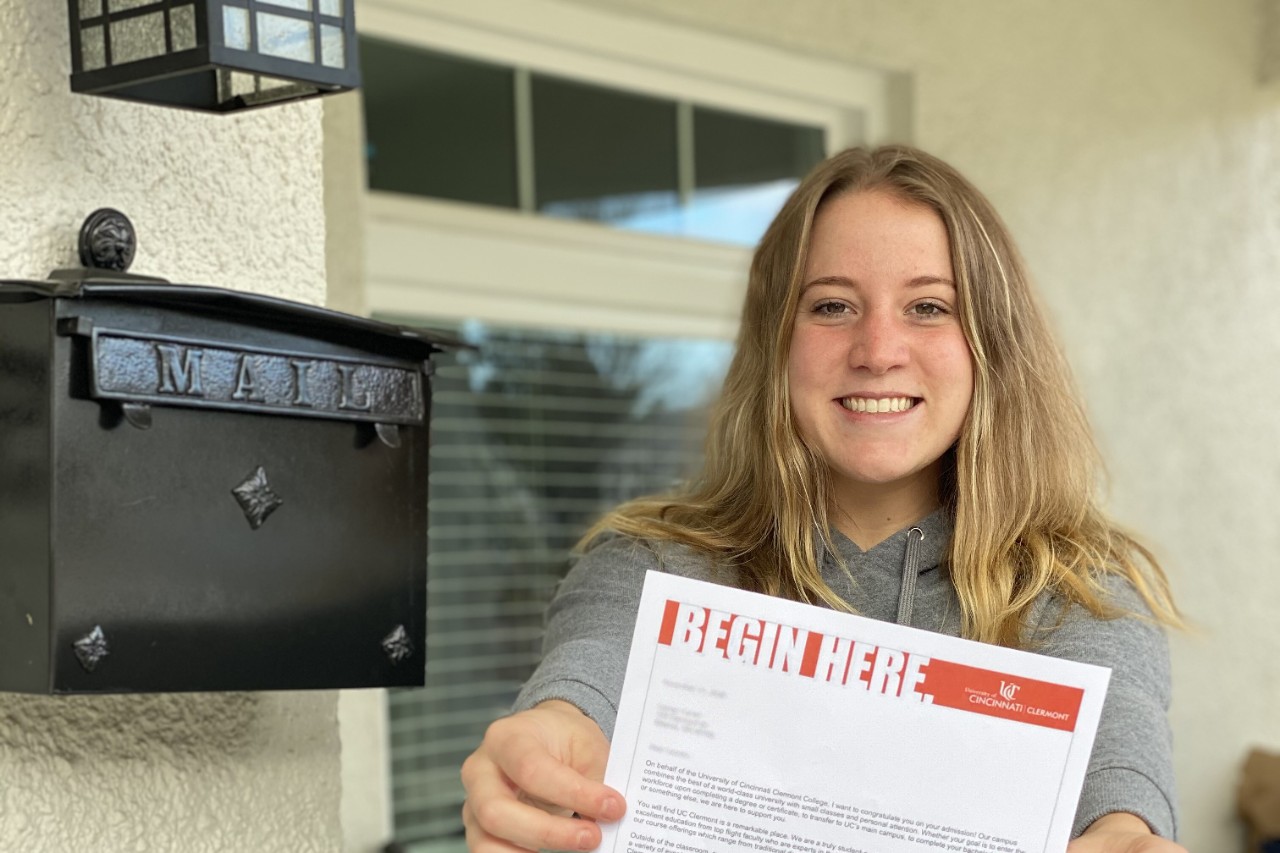 Congratulations on your recent admission offer! There are just a few more steps to complete on your way to becoming a UC student at Clermont College.
Step 1: Confirm your Admission
This is an important step, because it allows us to finalize your financial aid arrangements and allows you to complete the admission process. You can confirm your admission online. This will require you to pay a $50 matriculation fee by credit or debit card.
UC Clermont Confirmation Deadlines
Fall semester: Aug. 1
Spring semester: Dec. 15

Summer semester: April 15

Step 2: Take Placement Assessments
Placement assessments will help assess your skills in various areas to determine the best courses for you to begin a successful academic experience. Please visit the Bearcat Portal to complete your Placement Assessments.
 
*You must complete your placement assessments before you attend your Bearcats Bound Orientation session and schedule and register for classes.
 All first-year and transfer students are required to attend a Bearcats Bound Orientation session.  This session will provide an overview of academic advising at UC Clermont and allow you to meet with an academic advisor and schedule classes. *Please access the Bearcat Portal to register for the Bearcats Bound Orientation session.

Students also have the option to complete an optional online orientation course which is available through Canvas.  Students will be automatically enrolled into this online course and it will help connect you to important resources and information that will support you in becoming a successful college student at UC Clermont College.
 
Students who complete Placement Assessments and attend the Bearcats Bound Orientation session earlier will have greater flexibility in scheduling classes and are more prepared for success.
 
Police academy students should contact the commander to get information on attending a separate academy orientation.

Our Admissions staff is always happy to help. You can reach us Monday to Thursday from 8 a.m.-5 p.m. and Friday 8 a.m.-4 p.m.