UC Clermont and Learning Commons Support Services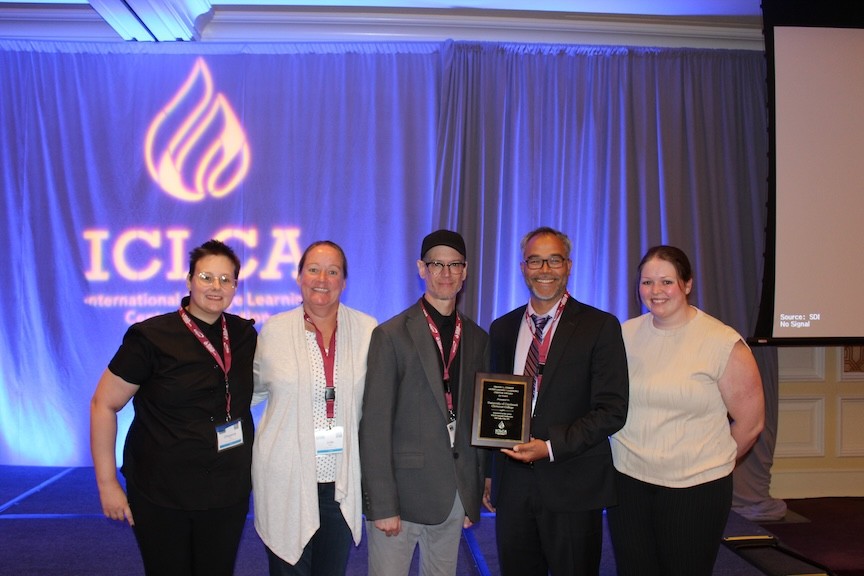 UC Clermont is collaborating with UC's Learning Commons to expand free tutoring and academic support services for students beginning Fall Semester 2020. 
The Learning Commons provides centralized academic support for University of Cincinnati students by bringing together faculty, best-practices in teaching and learning, and hundreds of outstanding peer educators to create flexible academic success programming. Free services available to UC Clermont students through Learning Commons include academic coaching, success skills workshops, and tutoring in writing, math, science and more. All services are available virtually for fall semester.

UC Clermont continues to provide free professional staff tutoring services for students enrolled in Preparatory Composition (ENGL 0099), Mathematical Literacy (MATH 0029), Fundamentals of Algebra (MATH 0030), Introductory Algebra (MATH 0031) and Intermediate Algebra (MATH 0034). Information about these tutoring services is provided in the course syllabi.
Each year more than 6,000 students take advantage of Learning Commons programs to build confidence, integrate on campus and master challenging course content. These programs include:
One-on-one and group-based tutoring in more than 200 courses
Academic Coaching for students seeking improved organization, motivation and learning strategies
Student learning assistants for faculty using active and collaborative teaching methods
Collaborative learning opportunities, such as our Success Skills Workshops program
We offer drop-in or appointment-based (free) and credit-bearing options. Students can schedule an appointment via our scheduling website while drop-in schedules or enrollment instructions are viewable under each program menu on the left.
If you are a faculty or staff member seeking to collaborate to promote student success for your students, please feel free to reach out to us at learningcommons@uc.edu.
In response to the COVID-19 pandemic, the Learning Commons has worked to continue serving University of Cincinnati students. The methods of service for Learning Commons programs have transitioned to include online access. All fall semester 2020 services will be accessed remotely and not in person.
Each of our services has different dynamics to consider, so different technological platforms may be used for each program. Detailed descriptions of each program's transition to online spaces will be on the program's page which can be accessed on the left side of this page.
We appreciate your patience. Please continue to refer to our website for more updates. If you have questions about a specific program, please email us at learningcommons@uc.edu. The Learning Commons will continue to make every effort to support UC students. We look forward to supporting your academic success and hope to see you online this semester.