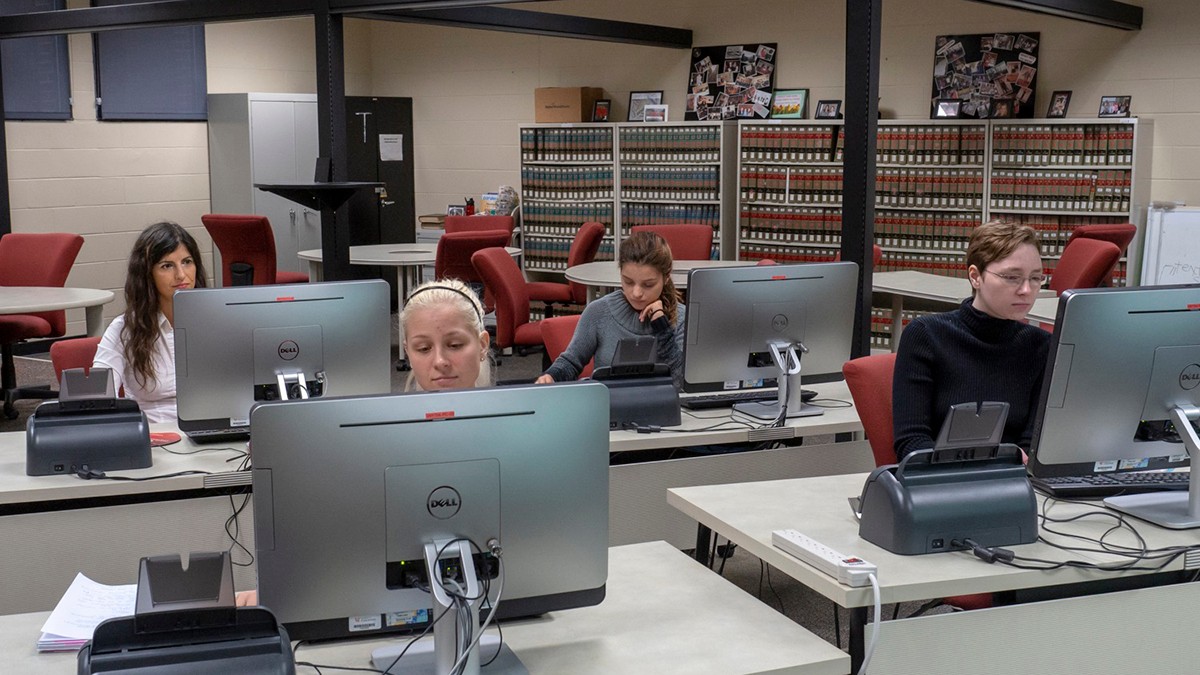 Technology Services at UC Clermont supports the mission of the institution by providing non-intrusive, transparent, secure and reliable technology solutions that support effective and inspired teaching and learning.
UC Clermont College continues to keep pace with the fast-changing technology world in which we all live, work and learn. The Technology Services team works hard to deliver, facilitate and support efficient and innovative solutions for our campus partners. Our team is divided into two key support groups: Core Services and Client Services.
Technology Support Desk
Core Institutional Systems such as, Canopy/Blackboard, SIS, uConnect, UCmail
Emerging Technologies
Server Systems
Network Infrastructure and Connectivity (including wireless)
Information Security
Social Media Services
E-Learning
Emergency Alert Systems
Mobile Computing
Technology Services Student Workers
 
Client and Lab computing
Instructional Software
Imaging and Printing
Audio Visual Design and Support
Telephone and Cellular Systems
Streaming Media
Campus Kiosks and Digital Signage
Technology Inventory Management
Anyone seeking technical assistance may stop by room S141 in the Snyder building to the Center for Instructional Design and Technology Support.  Support is available anytime during posted office hours for a face-to-face conversation with a member of our support team. No appointment is necessary. The Technology Services team staffs the Technology Support Desk which is setup within the IDTS Center. After 4:30pm the Technology Support Desk is staffed by student assistants. To simplify the process of addressing your support needs, we encourage you to contact the Technology support Desk @732-5216 (45216 internally), or via email at Clermont.Support@uc.edu.
Monday–Thursday, 7:30 a.m.–7 p.m.