UC Clermont Career Closet: Professional Attire for Students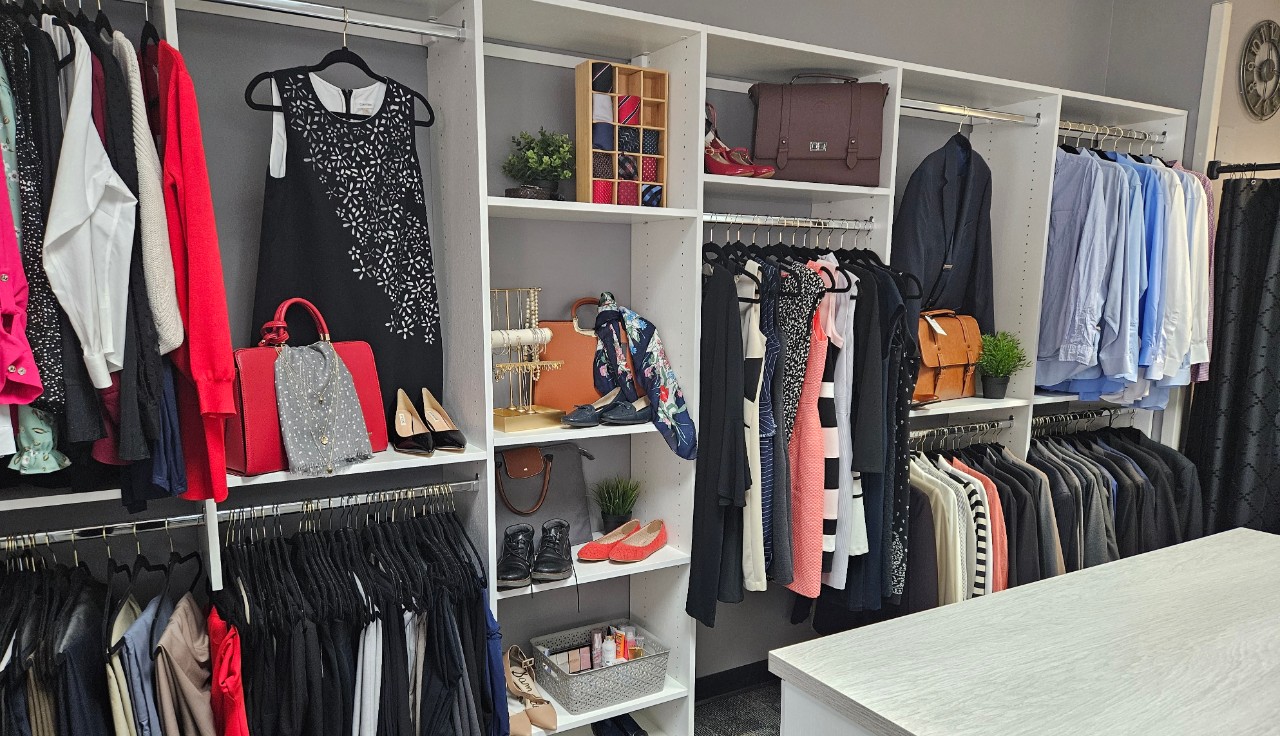 Put your best self forward at a career fair or in an interview by shopping the UC Clermont Career Closet.
The UC Clermont Career Closet provides students and alumni with business professional and business casual clothes for interviews, career fairs, formal events or any career-related function, both on and off campus. Whether you need a tie, a skirt or an entire outfit, the UC Clermont Career Closet has what you need. We also have accessories, shoes and a small selection of laptop bags. Best of all, the items are yours to keep — and there's no cost for UC Clermont students and alumni!
To shop the Closet, make sure to schedule an appointment today by contacting the Career Services Center, and If you are looking for something that we don't have available, fill out our Career Closet Student Request Form.
Career Closet Update:
We want to make sure that all of our students can find career-ready outfits that are just right, so we are expanding the options available! Check out the links to see an idea of what will be available soon!
Haute Butch has an extensive clothing collection for women who prefer a masculine style of dress.
GFW Clothing (that stands for gender-free world) sells shirts that are designed to fit body types, rather than genders.
Topman – check out suits here
The UC Clermont Career Closet is generously sponsored by Dave & Amy Elberfeld.