Student Activities Center
The Student Activities Center is the home of the Clermont Cougars! This 16,000 square-foot non-inflatable sprung structure has been hosting Cougar games, matches and community events since 2005.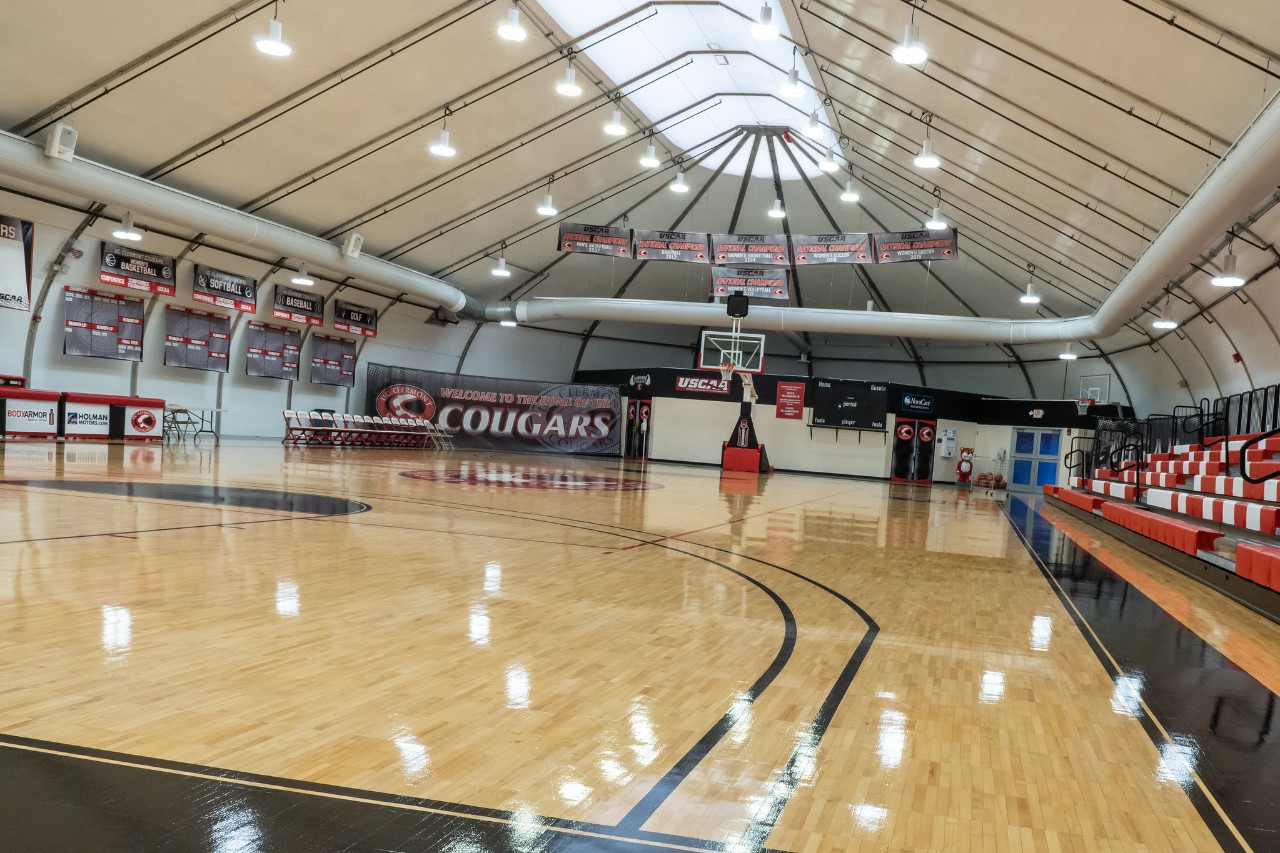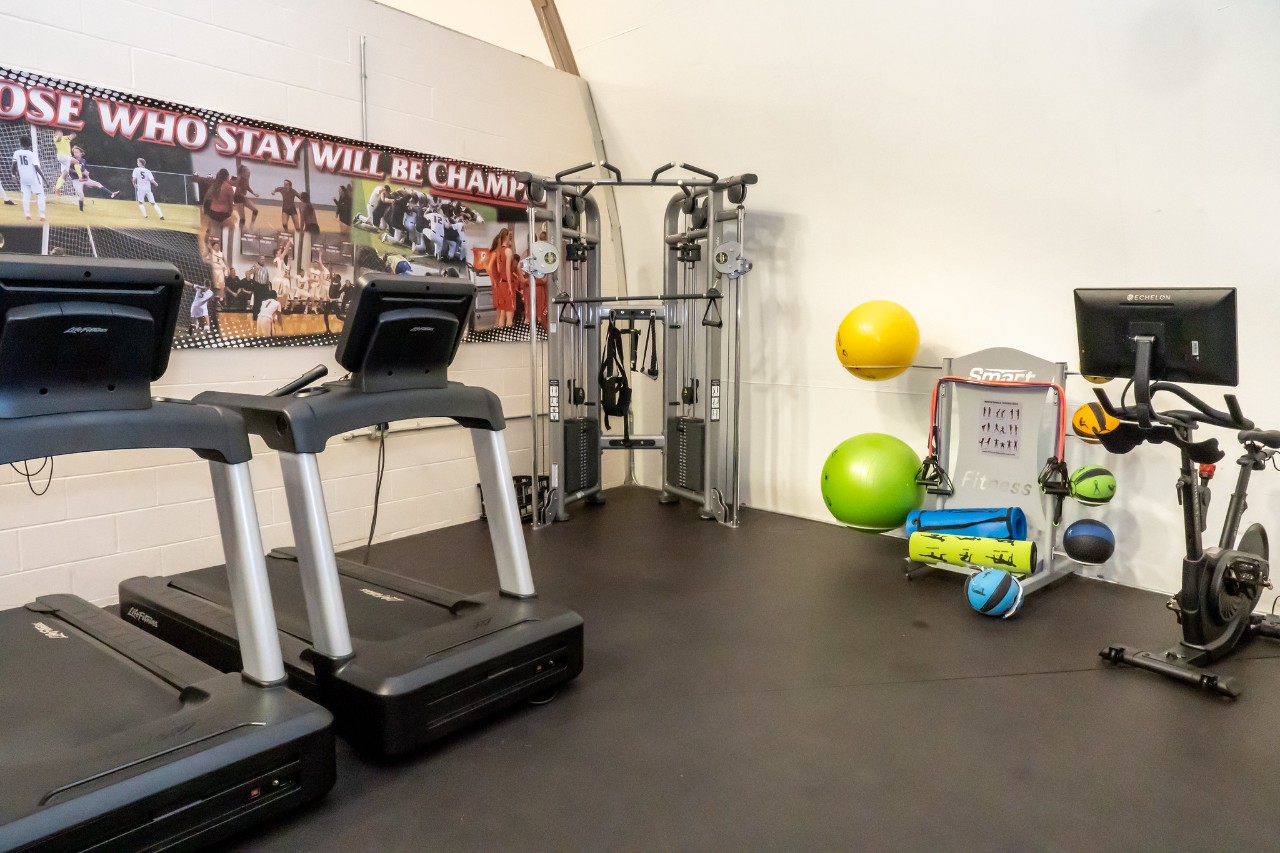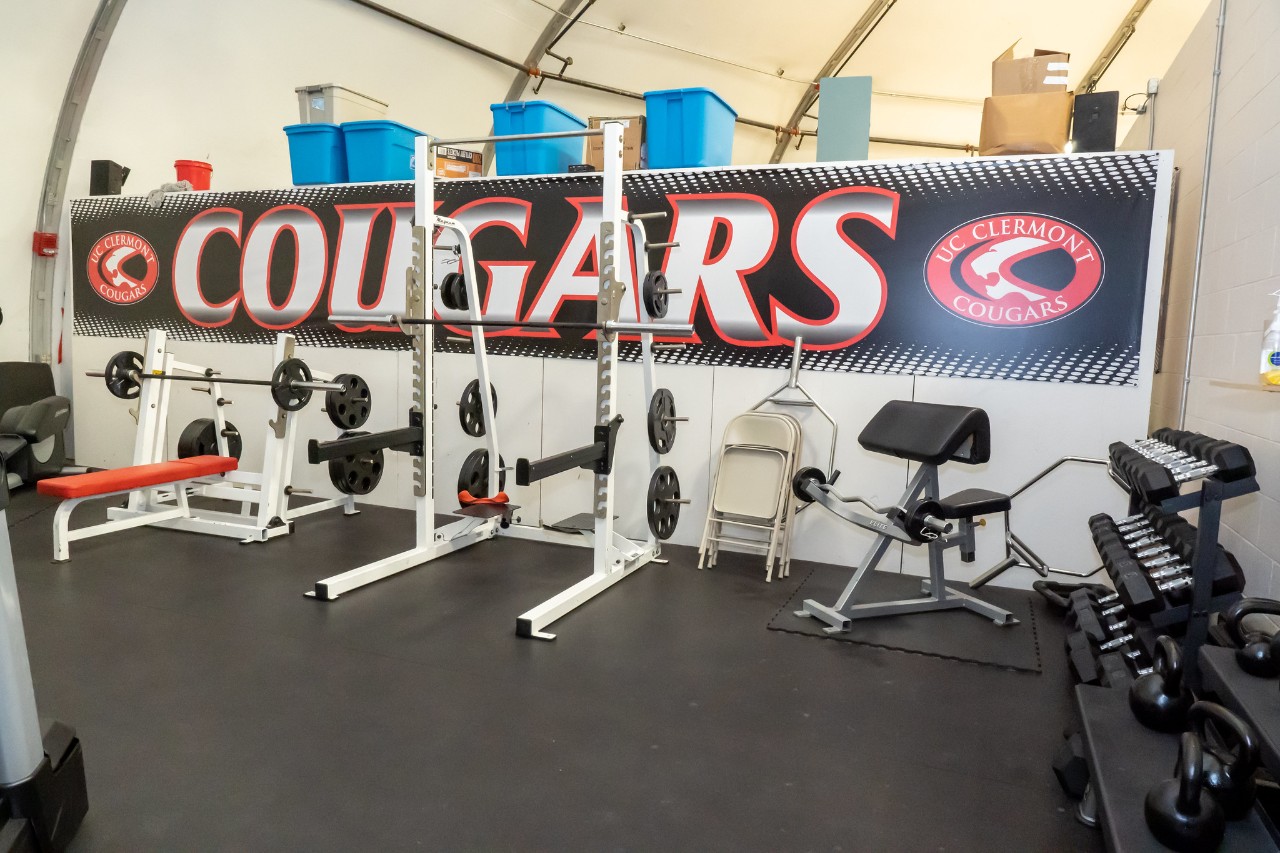 The Student Activities Center, also known as the Cougar Dome, hosts home games for Cougars basketball and volleyball games. It is also available for Student, Faculty and Staff use throughout the year. Students can rent basketballs and volleyballs by checking in upon arrival.
Men's and Women's Basketball and Women's Volleyball are played in our Student Activities Center on the UC Clermont campus at 4200 Clermont College Drive, Batavia, Ohio 45103.
Men's Baseball is played on Brian Wilson Baseball Field in Batavia Township Center, 1535 Clough Pike, Batavia, Ohio 45103.
Women's Softball plays all home games at Tealtown Park 4762 Tealtown Rd. Milford Ohio 45150
In addition to the fitness areas on the Clermont campus, students can access the Recreation Center on the Uptown Campus by completing a membership application at the facility. Since UC Clermont students are not required to pay a Campus Life fee, they are required to pay for membership to the Recreation Center. Get the full details on the UC Rec Center.