UC Clermont Success Stories
Learn firsthand why Bearcats Begin Here. Read about students like you, sharing their educational journeys and why they chose to begin their futures at UC Clermont. We'd love to hear your story, too.
Cutting-edge Cancer Research
Yatra Patel started her college career as a College Credit Plus student at UC Clermont and is now a Pre-Medical Sciences major in UC's College of Medicine. She talks about her work as a lab assistant at UC Clermont, where she is helping to conduct cutting-edge cancer research. 
Patel plans to become a physician specializing in cancer care. 
Hailey Beeston, a graduate of UC Clermont's Surgical Technology program, traveled to Uganda as part of a head and neck surgery mission trip. Beeston works full time as a surgical technologist at UC Medical Center.  
"Not a lot of people can say that they get to do surgeries every day," said Beesten. "I love the doctors I work with, and most of all, I love helping patients. It's really rewarding."
UC Clermont Pre-Medicine student Spencer Singh was inspired to become a neurosurgeon after a motorcycle accident altered his path from a career in finance.
"I feel like I'm ready for the next step," said Singh. "I want to give my future patients second chances at life, like I've had."
Education Graduate Pioneers Path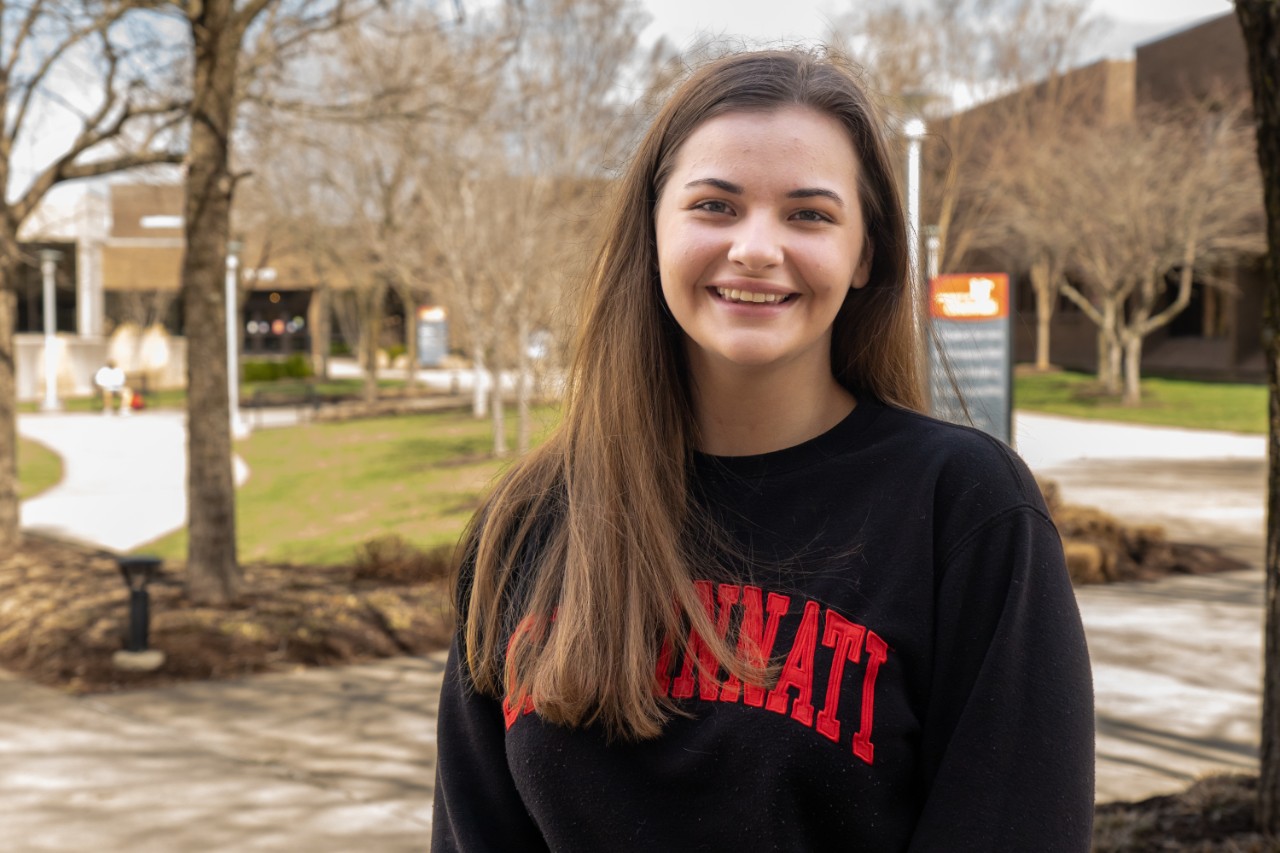 This April, Ayla Deck celebrated an accomplishment that was a first in her family — graduating from college.
"At one point I wasn't sure if college was even in the cards for me," said Deck, who graduated from UC Clermont with an associate degree in pre-middle childhood education. "I'm so happy to be where I am today." Read Ayla's story.  
Aviation Alum Charts New Course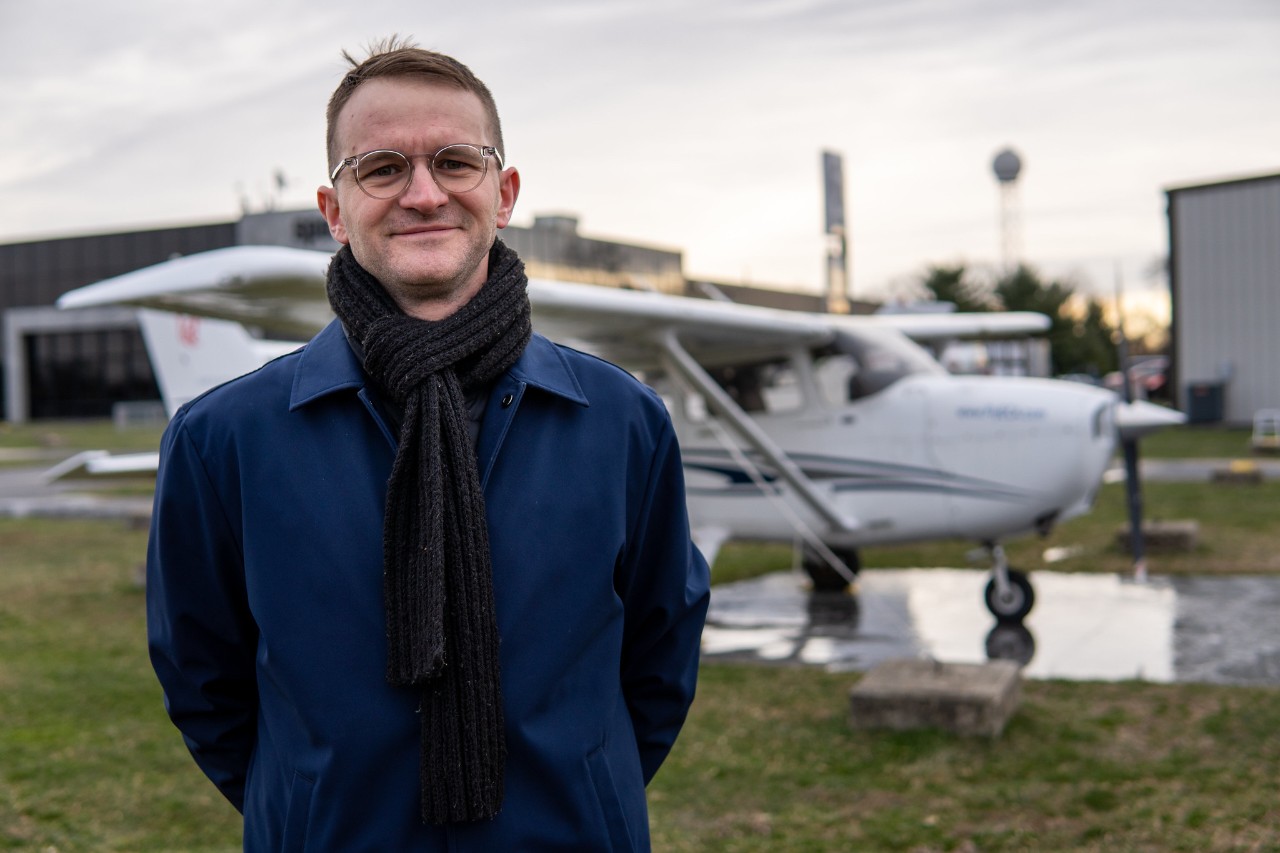 Born in Dayton, Ohio, Seth Cooper's dream of becoming a pilot started literally in the shadow of aviation pioneers — as a child playing under the Wright brothers' statue in Carillon Park. Life led him in other directions before Cooper found the path to realizing his childhood dream through UC Clermont.  
"My transcript was ugly. I thought, 'How can I make this work?'" Cooper said. "UC Clermont made it happen." Read Seth's story.

Volleyball player makes moves on court — and toward career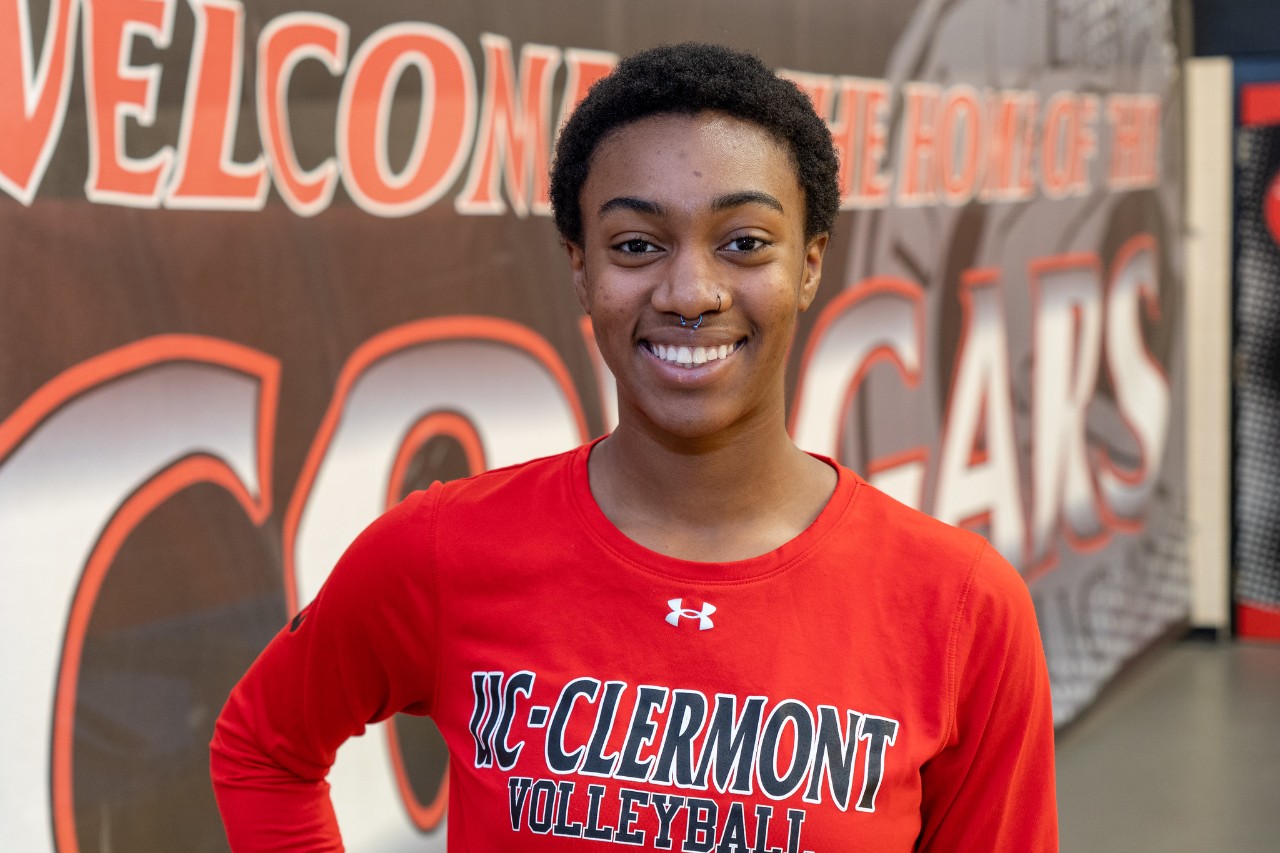 Former UC Clermont student Kayla Williams first spiked a volleyball in third grade — and was immediately hooked.
"It made me feel powerful," said Williams.
Williams went on to play opposite hitter for the UC Clermont women's volleyball team, competing in the national tournament in 2022. She plans to one day become a physical therapist for a collegiate or professional sports team.
"I love UC Clermont," Williams said. "And I feel like a UC student. There's always someone who can help you or knows someone else who can. Clermont has a lot of resources — and you're surrounded by friends who are striving to get their degrees, too." Read Kayla's story.  
Read More Student Stories