UC Clermont Student Success
The Office of Student Success at UC Clermont embraces the student-centered mission of the college.  Our intention is to treat each student as an individual, recognizing that they come from different experiences, with different levels of academic success and with varying other responsibilities in their lives.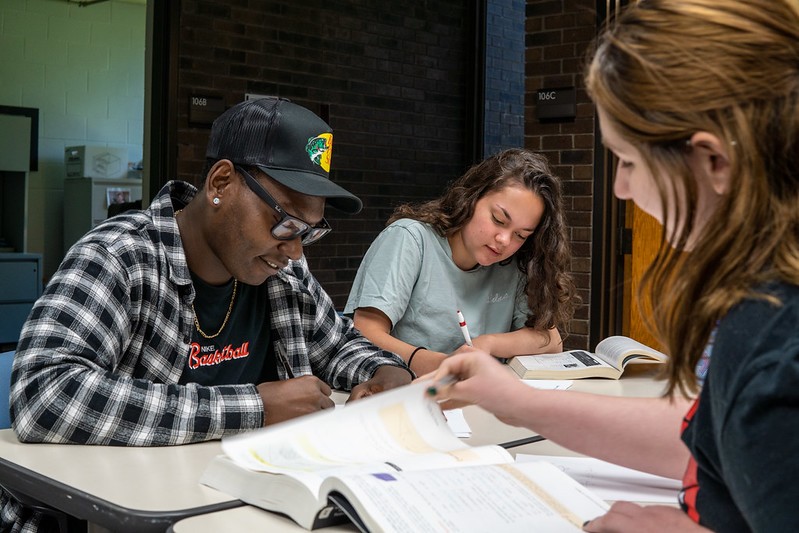 We strive to help each student, especially those with limited academic resources, to find their individual path to success.
Education can transform lives, but not every student's journey will look the same. Embrace YOUR potential and let us help develop a plan for YOUR success. We will meet you where you are in life right now and we will assist every student who wants to help themselves reach their goals.
Areas of Focus
---
Our #1 goal in the Office of Student Success and at UC Clermont is to help our students be as successful as possible! Our four areas of focus that students need to succeed include, but are not limited to:
Academic Resources/Initiatives
Financial Success
Engagement and Belonging
Health and Wellness 
Sauls Stay in School Grant
The Stay-in-School Fund was established in 1990 by James E. Sauls, Sr. out of concern for UC Clermont College students who may have to drop out of school due to a financial emergency.  To help UC Clermont College students pursue their education, the Sauls Stay in School Grant provides stop gap funding until other identified resources become available.
Contact UC Clermont Student Success
We don't know what you need if you don't ask! The Student Success Office is happy to help you navigate any issues or student processes you may come across.
To get started, contact clermontsuccess@uc.edu or stop by our office on the first floor of the Student Services Building.