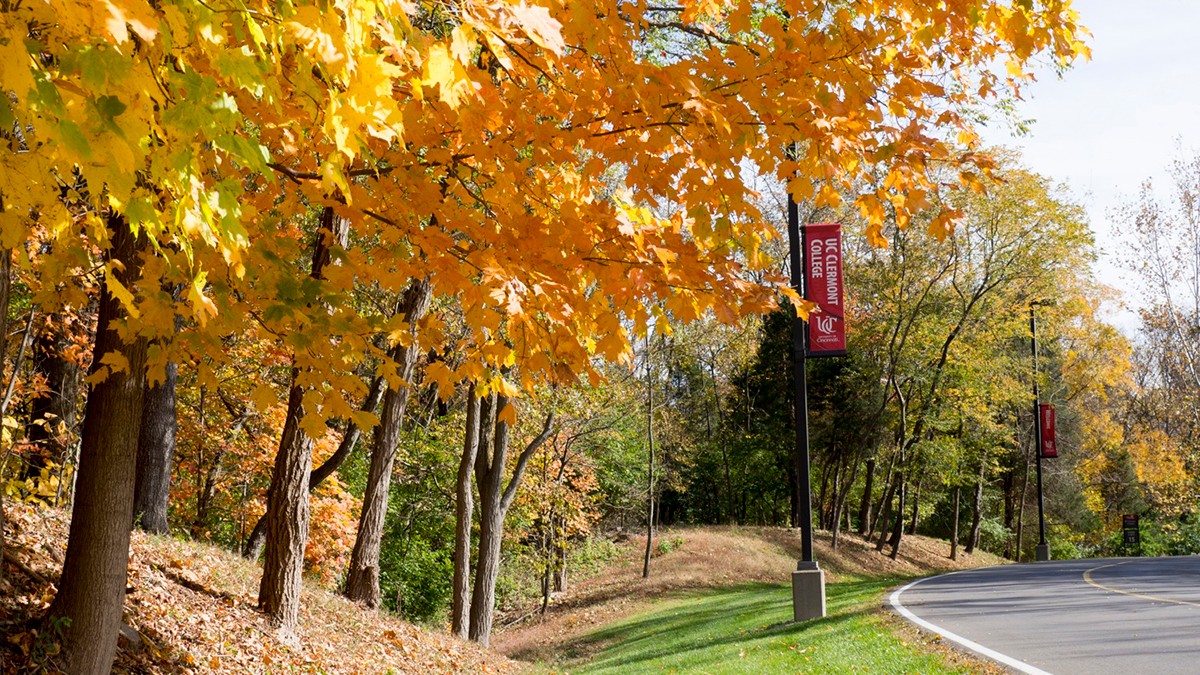 UC Clermont's Facilities Management Office keeps the college's 91-acre idyllic campus in Batavia running smoothly — no small feat, considering the growing campus increasingly incorporates modern, green-building ideals. The department is responsible for building maintenance, custodial duties, grounds services and event coordination throughout the college. With 18 experienced team members and a Cloud-based work order system that seamlessly tracks requests, Facilities Services is focused on providing high-quality customer service for all UC Clermont faculty, staff and students.
Facilities Management is dedicated to helping UC Clermont College create a 21st-centrury campus. In 2017, several air handlers original to the campus were replaced with modern, high efficiency units.
In more sustainable measures, 2017 marked the third year of the college's initiative to install LED lighting throughout the campus classrooms, and bottle-filler water fountains — eliminating the need for landfill-bound plastic water bottles — replaced traditional fountains in every building. Facilities Management is also committed to recycling and provides a repository for students, faculty and staff to drop off used batteries. And only green chemicals are used to keep UC Clermont's buildings not just functional, but pristine.
Repositories for recycling batteries
Repositories for recycling cell phones (EcoCell Program boxes)
We recycle all used CFL bulbs
Indoor and outdoor canisters for recycling cans/bottles/etc
Paper cans in all offices and student labs
A recycle dumpster out back for paper/cardboard
As of May 2017, all UC campuses are tobacco-free; Facilities Management is proud to support the Tobacco-Free UC initiative.
From hanging artwork and providing moving guidelines to setting up flawless events and helping UC Clermont go green,  Facilities Management acts as the hard-working, reliable backbone of a 24/7 campus.
Clermont Tobacco Free Resources
Facility Management at UC Clermont provides a campus experience that is clean, comfortable, and safe in support of the mission of the institution. We dedicate ourselves to providing professional services that operate, maintain, repair, enhance and modernize the college's facilities and grounds.
We will:

Put the teaching and learning process as our first priority
Conduct ourselves in a professional manner
Respond to needs in a timely manner
Maintain our campus buildings, grounds, utilities and mechanical systems at a high level of operation
Work within all policies and procedures to ensure the safety of our staff and all who come to our college
Dedicate ourselves to be sustainable and environmentally friendly wherever and whenever possible
Be good stewards with the physical plant and financial resources in which we are entrusted
Commit ourselves to being a diverse and inclusive work group
Be ambassadors for the college
Campus Support Desk: 513-558-6953