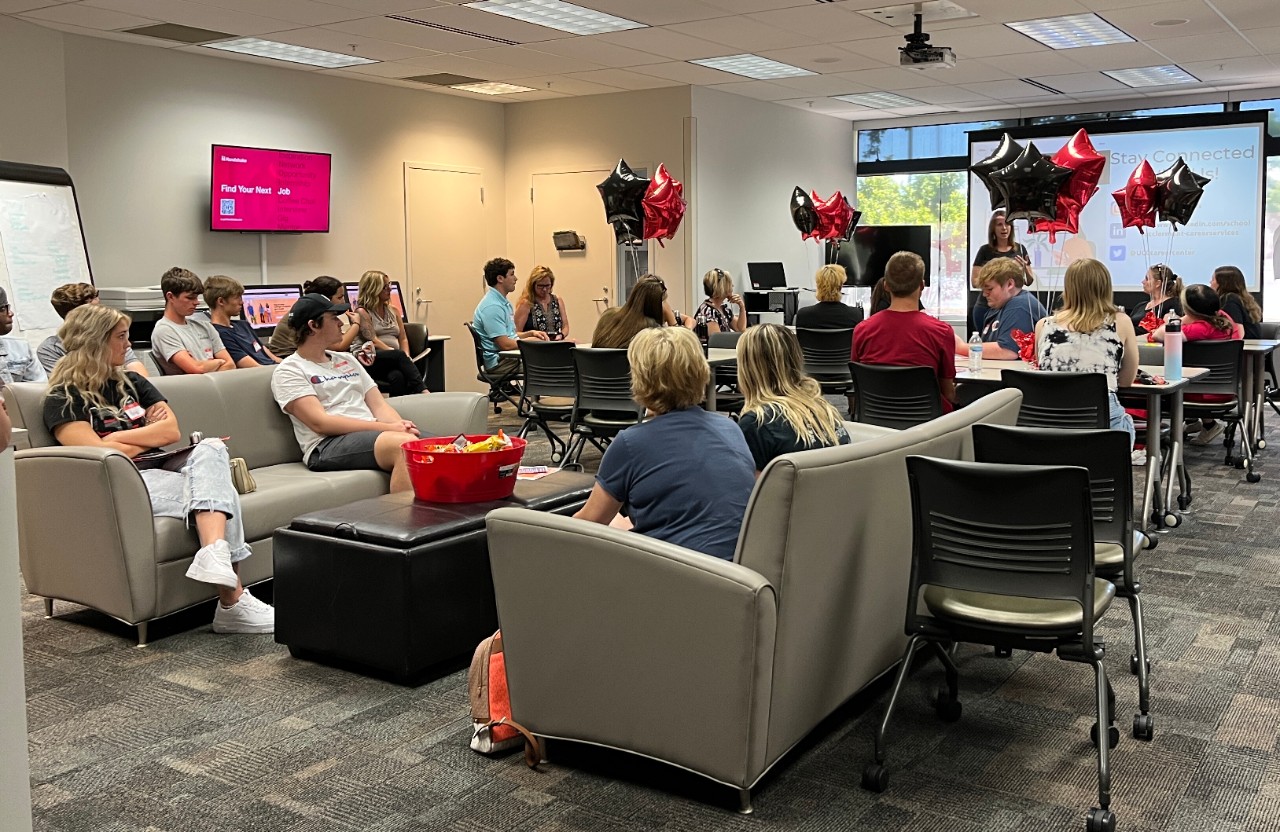 Welcome to UC Clermont's Career Services Center! From selecting a major to finding a first post-graduation job, the Career Services Center is here to guide you on your professional journey.

Career and Professional Coaching Available Fall Semester
Drop-in Hours: Tuesday, Wednesday, Thursday, 10 a.m. - 2 p.m.
Virtual and In-person Appointments: Monday-Friday, 9 a.m. – 12 p.m. and 1 p.m. – 3 p.m.
Virtual Evening Hours: Tuesday and Wednesday, 5 p.m. - 8 p.m.
If you need help getting professional clothing, fill out the Career Closet Student Request Form. 
We are here to help with all things related to career education and development. Need a resume? We can help you create one that shines! Need help preparing for an interview? Come in for a mock interview! We work with you one-on-one to navigate the careering process no matter the need.
Career Services

Career Coaching
Major & Career Exploration

On-Campus Workshops

Interviewing

Internships

Job Search
And for employers: Campus Engagement & Workforce Training
Visit us in McDonough Hall, Room 100.