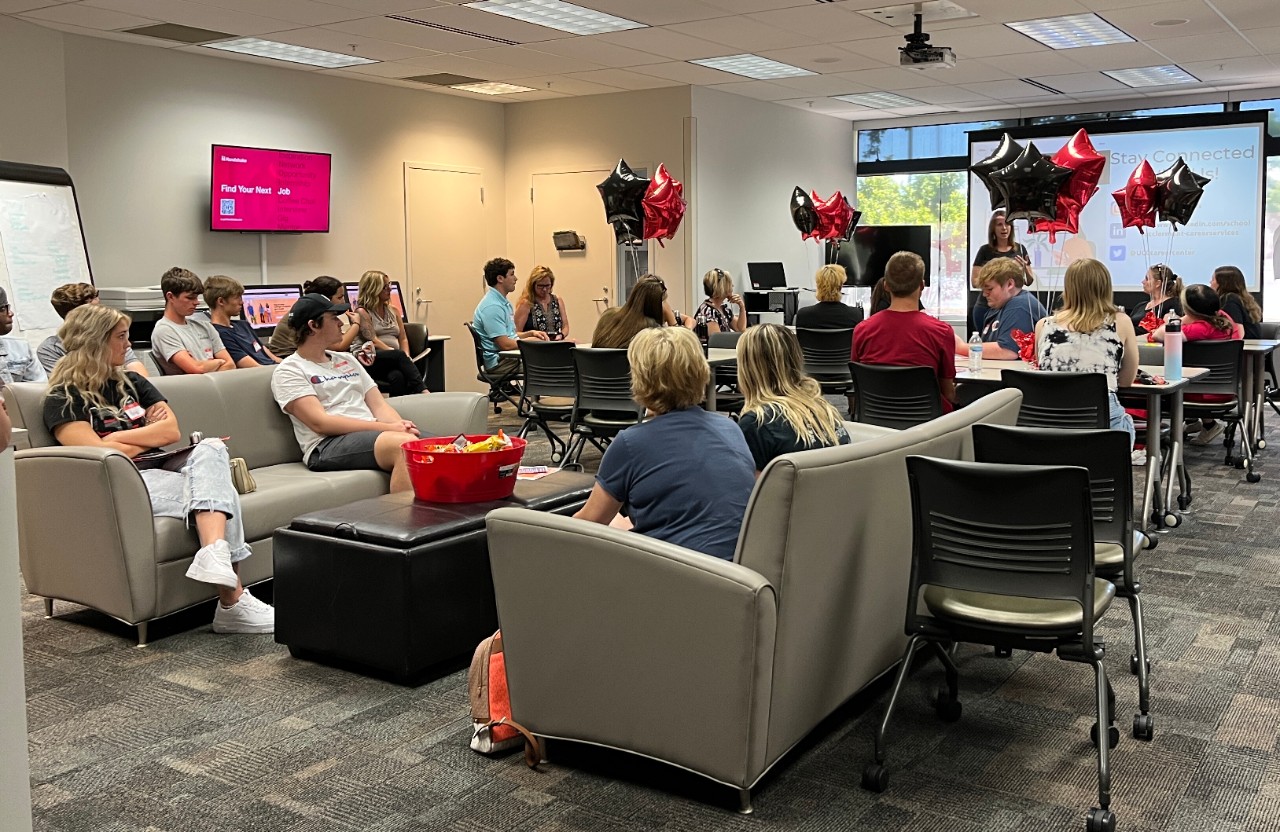 Welcome to the EXCITE Center! (formerly Career Services). From selecting a major to finding a first post-graduation job, the EXCITE Center is here to guide you on your career journey.

UC Clermont's Excite Center is offering virtual appointments for students. Students can request the appointment at: http://bit.ly/exciteappointments.
The EXCITE Center is also offering virtual drop-in hours each week. Just use the Microsoft Teams link to "drop in" every Tuesday and Thursday from 11 a.m.-12 p.m. to chat with one of our EXCITE Center Career Coaches. They can help answer any career-related questions you have, as well as provide speed resume reviews and job search advice.
Every Thursday, 11 a.m. –12 p.m.
http://tiny.cc/THURSDAYDROPIN
If you need help getting professional clothing, fill out the Career Closet Student Request Form. 
We are here to help with all things related to career education and development. Need a resume? We can help you create one that shines! Need help preparing for an interview? Come in for a mock interview! We work with you one-on-one to navigate the careering process no matter the need.
Career Services

Career Coaching
Major & Career Exploration

On-Campus Workshops

Interviewing

Internships

Job Search
And for employers: Campus Engagement & Workforce Training
Visit us in McDonough Hall, Room 100.