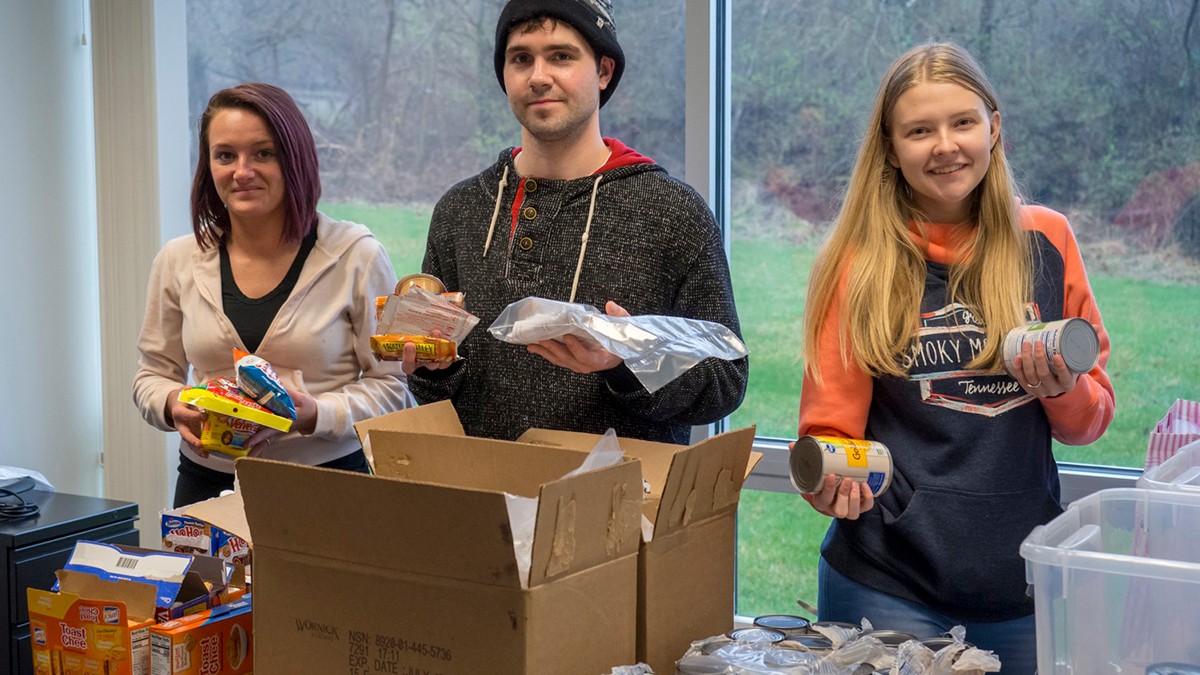 The UC Clermont Food Pantry exists to develop a resource distribution plan that meets the various insecurity needs of the UC Clermont student to ensure academic and personal success.
To be eligible for services, you must be a UC Clermont student or enrolled in at least one UC Clermont class during the semester you are requesting services.
Pantry services are provided through Walmart Pickup. The coordinator will work with students to determine the best location for pickup based on their geographical location.
Accessing Pantry Resources
Students will be asked to complete the Food Pantry request form each time they are requesting services.   
Once the coordinator receives the form, they will contact the student directly to arrange for services. Students will travel to their local Walmart location to pick-up their order at the date/time requested.
Our goal is for this process to be as easy, quick and confidential as possible.
Eligible students may visit the pantry up to two times per month. The following restrictions apply to services based on your household size:
Frequency of Food Pantry Use Based on Household Size

| Size of Household | Usage Per Visit | Usage Per Month |
| --- | --- | --- |
| 1 in household | Up to $50/visit | Max of $100/month |
| 2 in household | Up to $100/visit | Max of $200/month |
| 3+ in household | Up to $200/visit | Max of $400/month |
Items provided through the Food Pantry should cover essential needs. We are unable to purchase drinks, chips, snack foods, alcohol and frozen foods.  Exceptions will be considered on a case-by case basis by the coordinator and college staff.
The UC Clermont Bearcats Food Pantry accepts monetary donations. Contact Jennifer Radt at Jennifer.Radt@uc.edu for more information on how to give. Due to our virtual setup, we are unable to take any physical donations at this time.