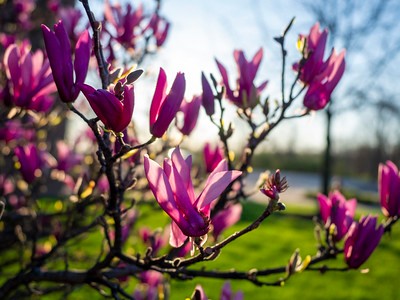 Summer courses are a great way to get ahead. UC Clermont offers one of the lowest tuition rates in the state, and courses are offered online and in person this summer. 

Need a course to catch up on coursework? Planning on taking classes part time? Need an elective or Breadth of Knowledge (BoK) course? UC Clermont College offers a wide range of courses to suit your interests and needs. Benefit from the expertise of our summer faculty — passionate UC Clermont instructors and working professionals who take time out of their busy schedules to share firsthand industry insights with students.
Visit Enrollment Services and search for classes offered by UC Clermont by selecting "Clermont" as the offering college or by using the search function in Catalyst.
As a part-time student, UC Clermont's affordable tuition is half the price of most other Ohio colleges and universities.
Non-UC students or students attending other colleges and universities:
If you are a visiting student from another college or university, you will need to first fill out a Basic Data Form to establish yourself as a visiting student.
Our virtual One Stop Student Services office can help with any questions or needs concerning Catalyst and registration. Contact enrollmentservices@uc.edu or call 513-556-1000.
We recommend checking with your advisor at your home college/university to ensure the classes you take will count toward your degree.
At the end of summer after UC grades post, you will need to request UC transcripts be sent to your home college or university so your transfer credits can be applied to toward your degree.
If you are unable to contact your academic advisor, Transferology can help identify equal classes from different institutions.
Classes begin May 8, 2023.
See summer course offerings by visiting www.onestop.uc.edu and search for classes by selecting "Clermont" as the offering college.