Featuring Illuminated Landscapes by Virginia Kistler
September 19 - December 15
Reception: October 18, 12:30-1:30 p.m., art gallery, Snyder room 140
Artist lecture: October 18, 1:30-2:30 p.m., art lab, Snyder room 153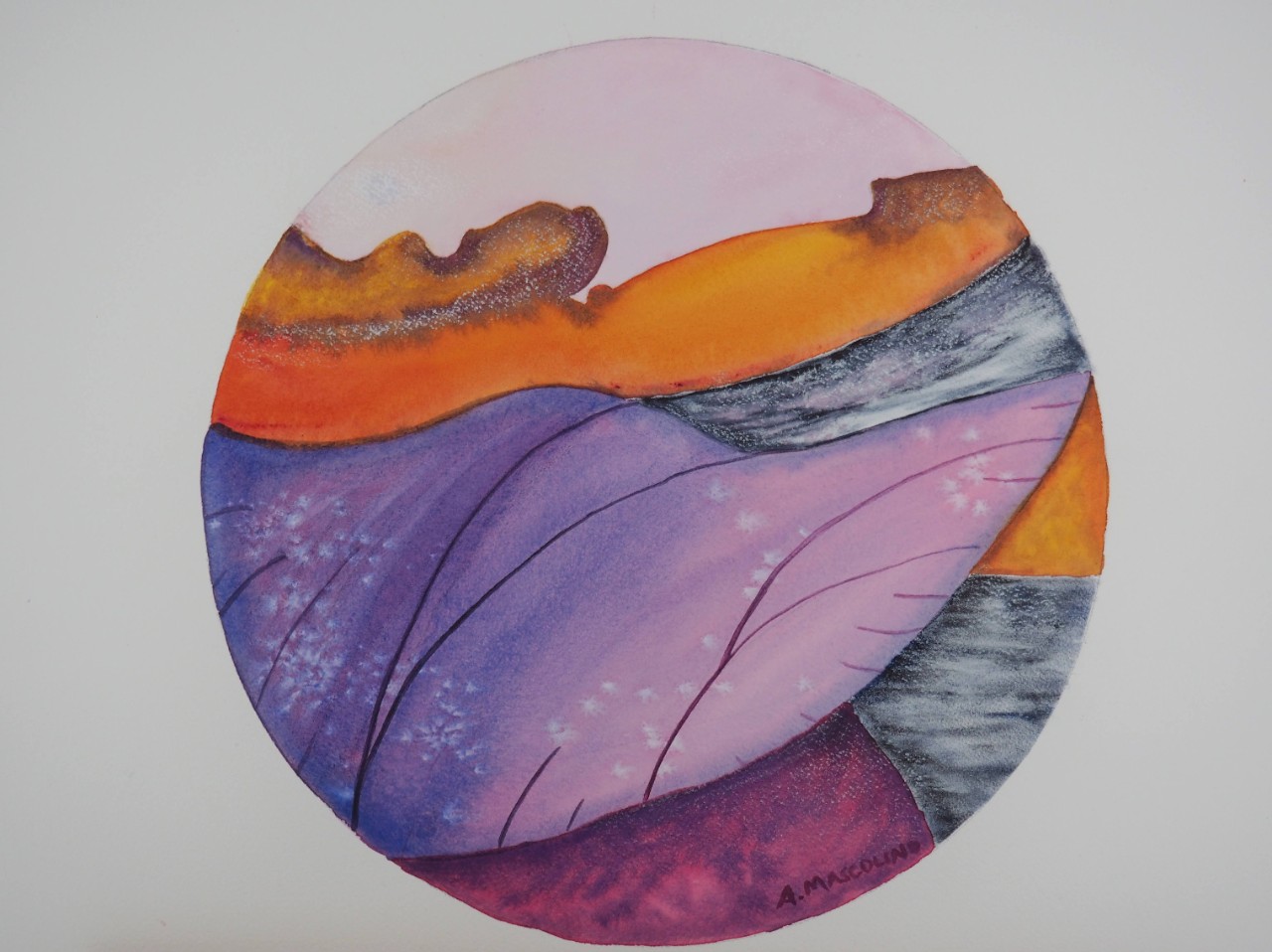 Artist Statement
My work is born out of the intersection of science and technology, while driven by my interest in the rapidly changing landscapes in which we all live. I mine systems found in the natural world and contemporary technology to create two-dimensional work and sculptural forms.
My process includes using two-dimensional imagery and my own photography in the creation of my works of sculpture. I use impressions that are unseen and ephemeral, such as fungi spore prints, aerial maps of green space, light maps of urban landscapes, sound impressions, and interference patterns. Using these natural phenomena and technological systems, I dissect and synthesize the information to create three-dimensional forms as a mechanism for understanding our shifting world.
Artist Bio
Virginia Kistler was born in Newcomerstown, Ohio in 1976.  She earned her Bachelor of Science from The Ohio State University and Master of Fine Arts from the Columbus College of Art and Design.  She is an interdisciplinary artist working primarily in sculpture and photography, while using a variety of media—laser cut acrylic, cnc router-cut plastic, stainless steel, wood, and 3D printed plastic.  Before becoming a public artist, she spent twenty years designing interactives for children's museums and science centers.  Virginia has shown work nationally and has been commissioned by the Lincoln Motor Company, the Dayton Metro Library, and Cleveland State University to create permanent works of sculpture.
Virginia lives and works in Gahanna, Ohio.
Illuminated Landscapes is part of the 2022 FotoFocus Biennial. Now in its sixth iteration, the 2022 FotoFocus Biennial encompasses more than 100 projects at Participating Venues across Greater Cincinnati, Northern Kentucky, Dayton, and Columbus, and features more than 600 artists, curators, and participants—the largest of its kind in America.
Gallery Hours
Monday - Friday 8 a.m. - 5 p.m. and by appointment
Closed weekends
The gallery schedule is subject to change.
All receptions and events are free and open to the public.