UC Clermont Adjunct Faculty Show
Reception: February 22, 12:30-1:30 p.m.
Participating artists include:
Katherine Gibson, Mark Hanavan, Kevin Leigh-Manuell and Cody Schriever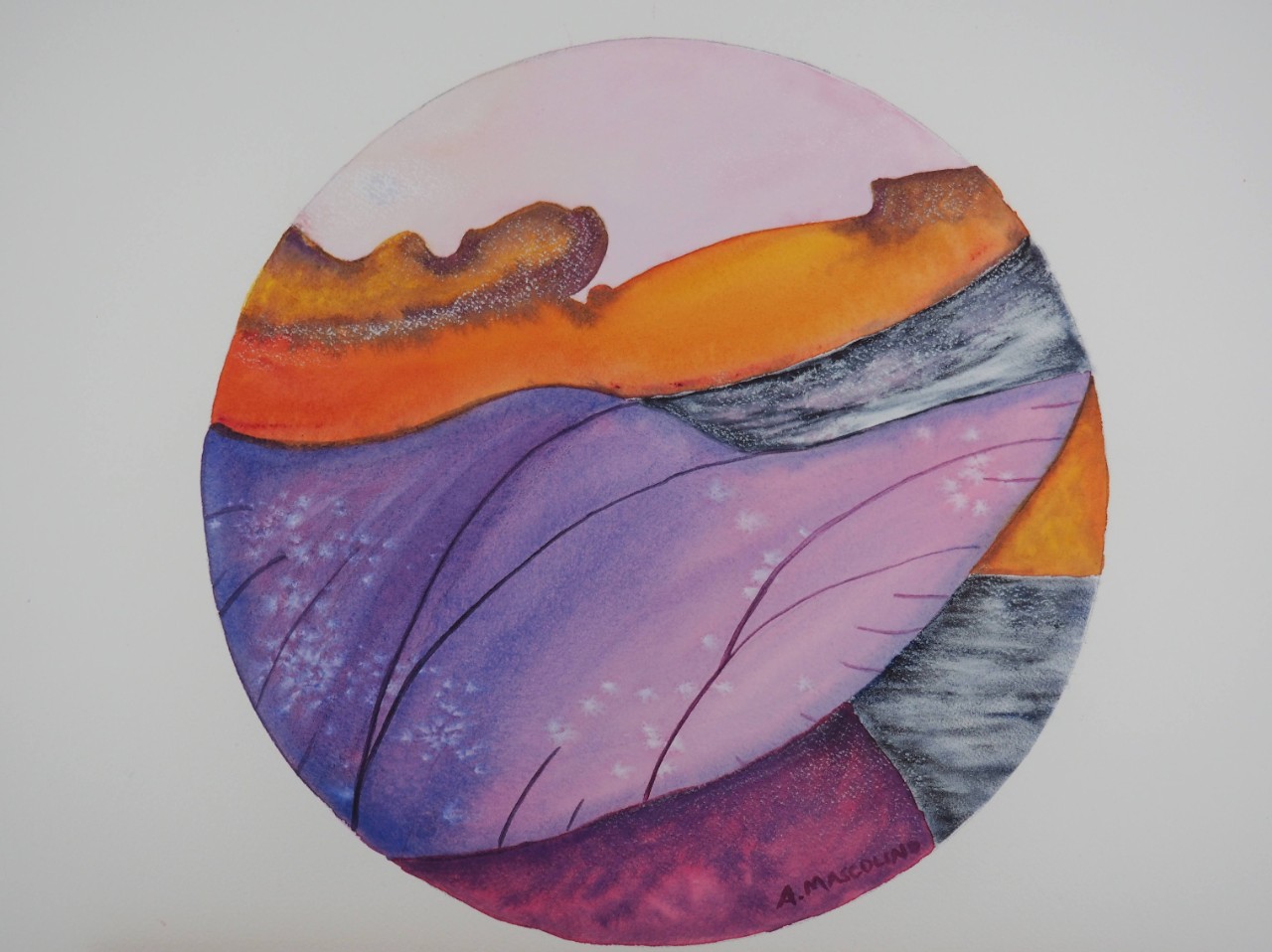 Katherine Gibson (b. 1980 in Middletown, Rhode Island) is an artist and educator primarily working in painting who has been trained as a metalsmith. She studied art at the College of William and Mary in Williamsburg, VA, earning her BA in Sculpture, then moved to Richmond to study metalsmithing at Virginia Commonwealth University.  She brings a keen awareness of craft and labor that is influenced by her study of sociology and philosophy and her professional experience as a metalsmith.  Her research explores the intersections of media, labor, economics and history as pertaining to adolescent women.   She earned her MFA in Painting from the University of Cincinnati's College of Design, Architecture, Art, & Planning, in 2020.
MARK HANAVAN
Mark Hanavan is a native Cincinnati artist who resides in Middletown, Ohio, with his wife and four children. Mark earned his MFA in Painting from the College of Design, Art, Architecture and Planning at the University of Cincinnati. Currently, he is an Assistant Adjunct Professor, who teaches art and design for The University of Cincinnati, Blue Ash and Clermont.
Mark has also worked on multiple public mural projects, including "The Lefthander for Life," a mural in Hamilton, Ohio, honoring the great baseball player, sports announcer and philanthropist, Joe Nuxhall. He was a teaching artist on Artworks mural celebrating the Cincinnati YWCA, located on the side of the Manely and Burke law firm in downtown Cincinnati. 
KEVIN LEIGH-MANUELL
Kevin Leigh-Manuell is a multidisciplinary artist based in Cincinnati Ohio. His monotype process focuses on creating a relationship between the viewer and the image through the exploration of a shared tactile and  physical nature through imagery which is unfamiliar yet organic. Inspired by anatomical and scientific studies, this work aims to connect the viewer to the unfamiliar by highlighting the commonality in the human form and the natural world. The monotype process allows for a level of unpredictability and spontaneity, making each print unique. Kevin Leigh-Mauell holds a MFA from the Pennsylvania Academy of Fine Art and a BA from the University of St. Francis.
CODY SCHRIEVER
​Cody Schriever is from Rochester New York. He received his BFA in Painting from the University at Buffalo in 2017, while in his undergrad he showed in Buffalo and Canada. After graduating he worked towards a solo show titled Fragments of Ubiquity at Sugar City in Buffalo. Schriever was awarded his MFA in 2021 from the University of Cincinnati College of Design, Architecture, Art, and Planning. During his time in school in Cincinnati he participated in several group and solo shows in the area. He is currently working in Cincinnati and teaching at University of Cincinnati.
Gallery Hours
Monday - Friday 8 a.m. - 5 p.m. and by appointment
Closed weekends
The gallery schedule is subject to change.
All receptions and events are free and open to the public.