Calico Children's Theatre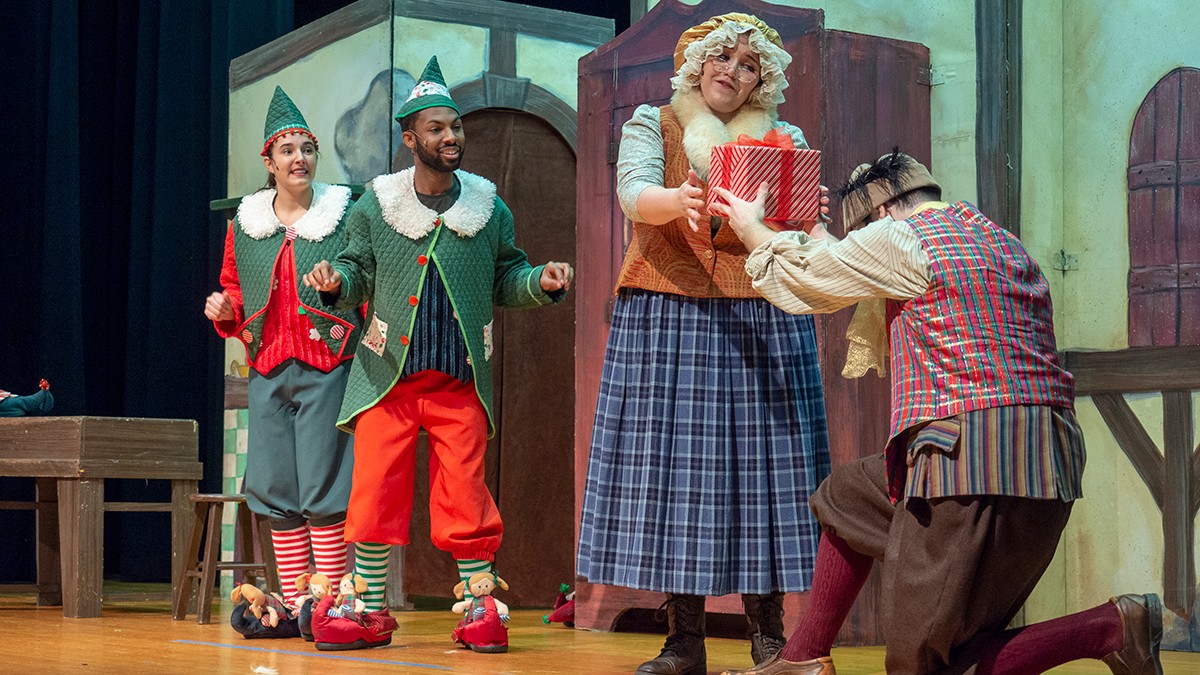 At Calico Children's Theatre, our goal is to provide an experience where a child's imagination can soar while maintaining quality and affordable pricing for our audiences. We hope that each visit to the theatre sparks curiosity in our youth to educate and incorporate the lessons they learn into their everyday lives. There's nothing like witnessing the light in a child's eyes as the curtains open and the stage comes alive!
______________________________________________________________________________________
Ticket Prices:
$4 per person for Yellow Bus Series performances
$5 per person for General Public performances
Jaqueline and the Beanstalk
Performed by The Children's Theatre of Cincinnati
Friday, November 4
10:30 a.m. Yellow Bus Series
12:30 p.m. Yellow Bus Series
7 p.m. General Public
Recommended for PreK-4
Girls are so often stereotyped, but Jacqueline will climb to great lengths to prove them all wrong! One upon a time, Jacqueline had a brother named Jack. The entire village thought Jack was so smart, strong and witty, but when the family ran out of money it was Jacqueline who used her brain to get them out of trouble. Follow Jackie up the beanstalk as she shatters stigma to discover it wasn't because she was less capable, but because she was made to believe so. Now, she has the chance to prove her worth. Whether you are young or old, this fun and interactive one-woman show is important for everyone to see. Not because it's unique, but because it's not. It is the story of many girls.
Performed by Madcap Puppets
Adapted by Dylan Shelton
Thursday, December 8
10:30 a.m. Yellow Bus Series
12:30 p.m. Yellow Bus Series
7:00 p.m. General Public
Recommended for K-5

If you think you know the story of miserly old Scrooge, think again! Madcap turns this Christmas ghost story into a fantastically funny tale, bringing your favorite Dickens characters to life with giant puppets and exciting new twists.