Post-Orientation Checklist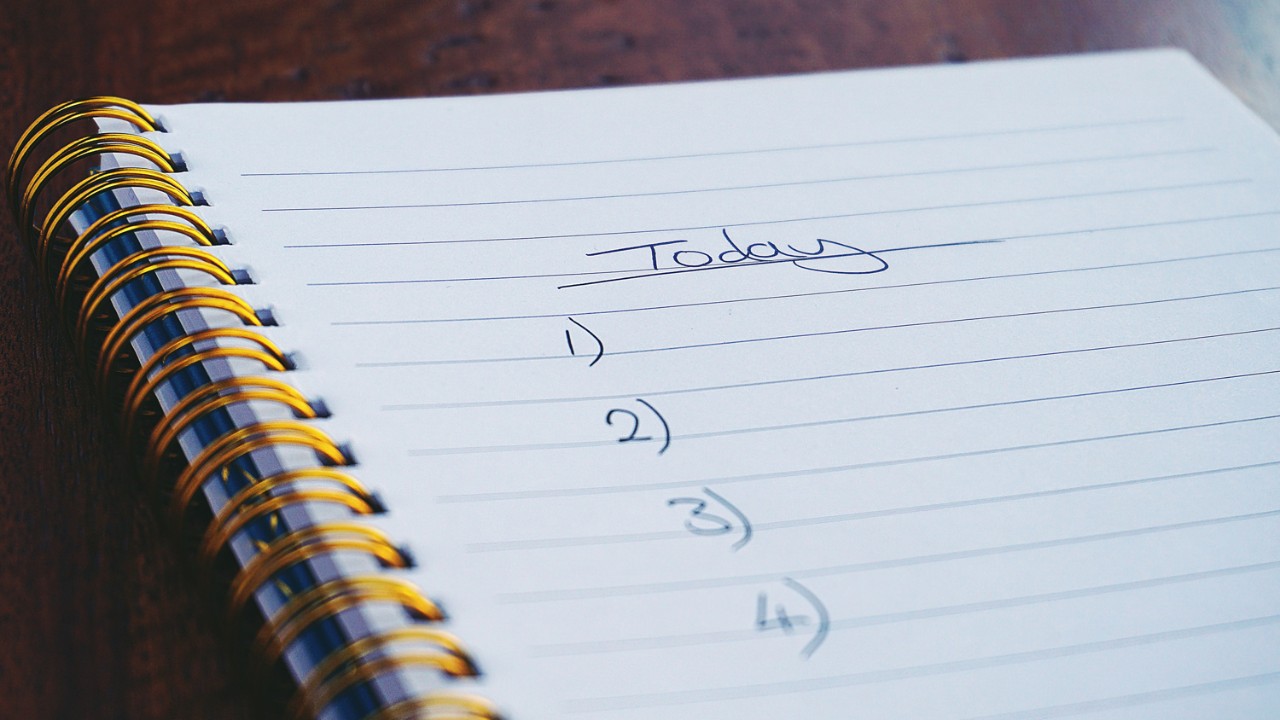 Once you complete the pre-registration portion for Academic Advising & Registration your next step is to schedule an appointment with your advisor if you have not already done so, please return to Module One in your Online Orientation to view the New Student Advising & Registration Appointment Access document. This document provides the name of the advisor and the instructions on how to schedule the appointment. Academic Advisors have responsibility for certain majors and certain students during the orientation phase of enrollment. 
Post-Orientation Checklist
The Bearcat Card is the official ID for the University of Cincinnati. You can save time by submitting your own passport-style ID photo at https://idphoto.uc.edu/. The Public Safety office in Clifton will send your ID card to the Clermont Orientation Staff. They will mail your Student ID to the mailing address on file.

You may choose to get your Student ID in the Public Safety Office, Snyder Building 170. You will need a copy of your class schedule and a photo ID. Please visit Public Safety for more information.

Fall Semester Permit Registration
Parking permits are required for all vehicles parking on the UC Clermont campus.
Only UC Clermont students are permitted to register for a UC Clermont student parking permit. A hangtag will be issued, which is valid for the semester.
The cost for the parking permit is included with your UC Clermont fees.
A student parking permit allows for parking in the white-lined stalls located in all of the UC Clermont parking lots. Yellow- or green-lined stalls are considered reserved and individuals parking in them may be ticketed.
A student parking permit allows for parking in the ADA parking stalls with a state issued ADA placard, located in all of the UC Clermont parking lots. Yellow or green-lined stalls are considered reserved and individuals parking in them may be ticketed.
The parking permit hangtag must be displayed, in full view, from the rearview mirror.
Students with a UC Clermont parking permit have reciprocity parking privileges on the uptown campuses.
UC Clermont students who live on the Uptown West campus and require parking must purchase a west campus permit. Reciprocity parking is available on UC Clermont campus.
Registering for Your Permit
You will need to register for a parking permit through our parking portal. While there will be no charge, it gives us the necessary information to issue you a permit. Below are some helpful tips before getting started. Fall Permits go on sale July 1.
Make sure to have your vehicle information ready. License plate, make, model and color are required in the registration process.
You can register more than one car on your permit, however, only one vehicle can be parked at a time.
Keep vehicle information current throughout the year. This helps us ensure space for permit holders and makes it easier to contact you in case of emergency.
Please register for your permit by Friday, Aug. 13 for fall semester. This will give us time to process the permit and mail it to you prior to the first week of classes.
Permit registration for the 2022 spring semester will be available Wednesday, Dec. 1, 2021.
Visit uc.edu/parking for more information.

If you wish to enroll in the Semester Tuition Payment Plan to help simplify your college finances, please review the important deadlines.
If you are planning to use financial aid and have not already completed your FAFSA, please do so promptly. Bills are due five days before the class(es) begin. Please see One Stop Student Services if you have any questions or concerns about billing, student accounts or registration. If you would like a third party (such as a parent, guardian or guest) to have access privileges to view/pay your bill, class schedule and/or grades, the Family Educational Rights and Privacy Act of 1974 (FERPA) requires a release by the student. Please visit the Delegated Access page to give access to those whom you wish to have access to your school information.
If you expect to receive a refund, please sign up for direct deposit to expedite the processing of your refund.
Authorization to Use Financial Aid
Catalyst To-Do list item: Permission must be granted so that financial aid will be applied to anything on the student bill (like eBooks, student health insurance, late fees). Otherwise, financial aid only pays on the cost of tuition. 
All UC students registered for six or more credit hours are required to have health insurance. UC will automatically enroll you in the University health insurance plan to assure we meet this federal regulation. If you have private coverage, you can waive this health insurance plan, but must do so by the associated deadline.
Check your UC Email Account
Your UC email account is the official communication tool of the University. Billing, financial aid and academic information will be communicated via UC email as soon as you confirm admission; we recommend you check this account daily.
Robin Hamrick
Program Coordinator, Orientation and Testing Services
Student Services, Room 140G
513-558-7388