Welcome to UC Clermont! The mission of Orientation is to facilitate the successful transition of on-campus first-year and transfer students.
To achieve our mission, Orientation provides the opportunity to:
Offer new students the chance to meet their Academic Advisor
Provide new students with a comprehensive understanding of class schedules, registration, technology and University policies and procedures
Deliver information on the resources and programs offered to enhance student success
Learn about on-campus student engagement opportunities.
Meet other new students attending UC Clermont during the same semester
The Orientation process will prepare you for academic success at UC Clermont. You will become familiar with the life of a college student from learning how to do business as a student and how to be successful in and out of the classroom.

Orientation consists of two parts:
Step 1 (Required): In-person Bearcats Bound Orientation session
Step 2 (Optional):  Online orientation course offered through Canvas
All first-year and transfer students are required to attend a Bearcats Bound Orientation session. This session will provide an overview of academic advising at UC Clermont and allow you to meet with an advisor to schedule classes. Please access the Bearcat Portal to register for the Bearcats Bound Orientation session.
Placement Assessments & Orientation
Placement Assessments are your next step closer to finishing the new student process. The Placement Assessments are available to you through the Bearcat Portal. *Please note: Placement Assessments MUST be completed prior to your one-on-one academic advising appointment or your appointment may be cancelled.
Accessibility Information
UC Clermont seeks to ensure that all students with disabilities can freely and actively participate in all facets of college life. Please contact Accessibility Resources at 513-558-9983 in advance of your visit to campus to arrange for accessible seating, alternate format for printed materials or other accessibility needs.
If you have any questions regarding New Student Orientation, please call Robin Hamrick at 513-558-7388 or email Robin.Hamrick@uc.edu.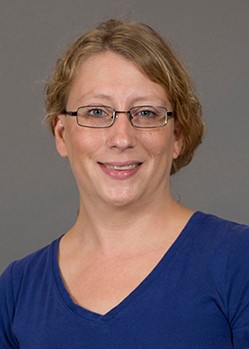 Robin Hamrick
Program Coordinator, Orientation and Testing Services
Student Services, Room 140G