East Fork is a UC Clermont student run, student edited online literary journal featuring poetry, short fiction, short non-fiction, original music, and original visual art. East Fork has been an active journal for ten years, publishing bi-annual issues every Fall and Spring semester.  
East Fork is a wholly online journal featuring work from current and former UC Clermont students, as well as students at two-year colleges nationwide.
For more information regarding the East Fork site, please contact: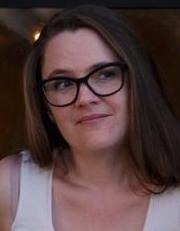 Phoebe P. Reeves
Prof., CC English
215H CLER MCDONH
Thomas Henry Dinsmore
Professor, CC Foreign Language
269 CC West Woods Acad Cntr
---
Disclaimer:
"The views and opinions expressed on unofficial pages of University of Cincinnati faculty, staff, or students are strictly those of the page authors. The contents of this page and its subpages have not been reviewed or approved by the University of Cincinnati and the university accepts no reponsibility for any of its content. Comments regarding the site (http://www.eastfork.us) should be sent to the pages' authors."