Department Faculty Information
Carol Adams
Assistant to the Associate Dean/Program Manager, Science & Health
Snyder S262
513-732-5322
John N Maiorano
Sr Lab Associate, CC Science & Health
247 CLER MCDONH
513-558-7552
Fannie Courtier
Sr. Lab Associate, Science & Health
CLER SNYDER 277 4200 Clermont College Dr Batavia OH 45103-0162
513-732-8973
David L. Blevins
Assistant Professor - Educator, CC Surgical Technology
250.22 CC West Woods Acad Cntr
513-558-9870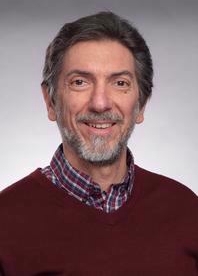 Sam Coppoletti
Associate Professor - Educator, CC Physical Therapy Assisting
250.23 CC West Woods Acad Cntr
513-558-5340
Dr. Coppoletti is an Associate Professor and Educator teaching the orthopedics series and other related courses.  He served as the Area Program Coordinator of the Physical Therapist Assistant (PTA) Program at Clermont College for 10 years. He has been certified in strength and conditioning (NSCA) since 2005 and has been a licensed Physical Therapist in the State of Ohio since 2001. He earned his BS in Business Administration at N. Illinois University in 1980, a Masters in PT at the University of Iowa in 1989, and a transitional DPT from Shenandoah University in VA in 2008. He has taught or coordinated programs since 1995 in the Four Corners, Missouri, and Ohio. He is a member and past president of the Consortia of OH PTA Educators, past Ohio Licensure Board member and secretary for four years, and has served on several advisory boards over the years.

He served as Program Director and ACCE at Shawnee State University for eight years prior to working at UC Clermont College. Before beginning teaching, he had worked for a total of eight years in a variety of ambulatory and inpatient care settings including work reconditioning, inpatient acute care, outpatient orthopedics, outpatient neurological rehab, pediatrics, along with some limited time spent in skilled nursing and home health.

His favorite part of teaching is watching his students grow into health care professionals. He is currently studying how learning actually works in the lab, along with the role of digital recordings in assisting students to improve their skill performance. His personal interests are fitness, choral music performance, and spirituality.
 
Jill M. Gomez
Associate Professor, CC Human/Social Svcs
CC Facil Mgmt Bldg
513-732-5266
Dr. Jill Gomez, Jill Gomez, LISW-S, LICDC-CS is a full-time, tenured faculty member at UC Clermont College. In 2016 she became a certified Chopra Center Perfect Health Ayurveda Instructor.   As an Ayurveda educator she is commitment to teaching mindfulness/meditation and balance to graduate level students and/or other interested individuals. Dr. Gomez has spent the past the past 30 years serving individuals and families impacted by substance use disorders. Prior to her work as a consultant she worked part-time for the Mental Health and Recovery Board in Warren and Clinton County. Her work on the local level has been extensive as well as her role as a CARF accreditation surveyor.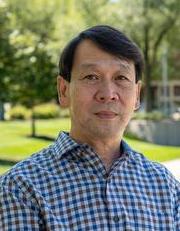 Nestor T Hilvano
Professor, CC Biology
215T CLER MCDONH
513-558-5230

Nestor T. Hilvano, M.D., M.P.H. is a Professor in the Science and Health Department at UC Clermont College and Professor Adjunct Affiliate for Doctorate Nurse Practice-Anesthesia  at UC College of Nursing. Prior to joining University of Cincinnati, Dr. Hilvano worked as Professor in medical school for eighteen years, chairman of the department of anatomy at FEU-NRMF Institute of Medicine and St. Luke's Medical Center College of Medicine, and a medical practitioner. 
Dr. Hilvano maintains memberships in various professional associations and organizations. He is an active member of the American Association of Anatomists (AAA) as Career Development Mentor. He joined the Digital Histology Interest Group (DHIG) networking, a virtual microscopy database user, and has served in the Committee for Early Career Anatomists (CECA), Advisory Committee for Young Anatomists (ACYA) and Short Term Visiting Scholarship Committee of the AAA. He also served as peer reviewer of abstracts (articles) particularly in anatomical science and educational research, and as external peer reviewer on anatomy video resource. 
Wilhelm Kossenjans
Professor, CC Biology
215S CLER MCDONH
513-732-5242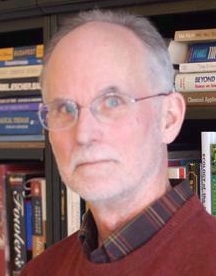 Clifford E. Larrabee
Professor, CC Chemistry
S252F CC Snyder Addition
513-732-5235
Cliff Larrabee's background and training is in theoretical and experimental aspects of aqueous solution physical chemistry, particularly the self-assembly of surfactants and polymers. His current research focuses on the design and characterization of nanocarriers for targeted drug delivery.
Lenora J Lada
Instructor - Educator, Clermont Medical Assisting
CC Facil Mgmt Bldg
740-629-4968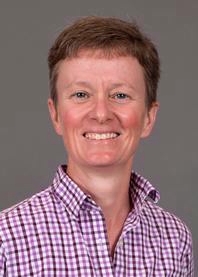 Karen M Mathis
Associate Professor, CC Biology
215M CLER MCDONH
513-558-1052
Michael T. Mullarkey
Associate Professor - Educator, CC Respiratory Therapy
272-E CC Snyder Addition
513-732-5298
June Owens
Instructor - Adjunct Ann, CC Physical Therapy Assisting
CC Snyder Addition
513-732-5200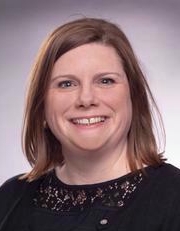 Carolyn Shisler
Instructor - Educator, CC Physical Therapy Assisting
250.04 CC West Woods Acad Cntr
513-558-5201
Carolyn is the Program Director for the Physical Therapist Assistant Program.  She began this roll in October 2019.

Carolyn has a B.S. in physical therapy from Marquette University and a M.Ed. in Curriculum and Instruction from the University of Cincinnati.  Carolyn practices physical therapy in the acute care setting and has a passion for treating people who are critically ill, older adults, and people with cancer diagnoses. Despite her teaching and administrative schedule, she continues to work at The Christ Hospital in the acute care setting. She has been with The Christ Hospital for over 25 years.

Carolyn was an adjunct professor and long-time clinical instructor for both PT and PTA students in the clinical setting prior to transitioning to full-time academia in 2015.  She initially was the Academic Coordinator of Clinical Education.  Her goal as a faculty member is to relate her love for her patients and her profession to her students.  Physical therapy is more than just treating a diagnosis, it is treating a person. She is also passionate about teaching physical therapists and student physical therapists the abunance of knowledge and skills that physical therapist assistants bring to the clinical setting and their patients.

Within the PTA Program, Carolyn is responsible for teaching courses relating to professionalism, health care disparities, social determinance of health, cardiopulmonary rehabilitation, clinical integration and integumentary and clinical education.  
Jill M Shirokawa
Assistant Professor, CC Chemistry
CC Snyder Addition
513-502-1115
Brenda K. Poynter
Associate Professor - Educator, CC Surgical Technology
259 CC West Woods Acad Cntr
513-558-6219
Bozena Barbara Widanski
Professor, CC Chemistry
215 C CLER MCDONH
513-732-5248
Danielle Marie Winget
Assistant Professor, CC Biology
CC Facil Mgmt Bldg
513-732-5200