Department Faculty Information
Tracey J. Hawkins
Professor, CC Accounting
279 CC West Woods Acad Cntr
513-732-5241
Lori Vine
Program Manager, English, Languages and Fine Arts; Social Sciences
(513) 732-5245
Bernadette E. Dietz
Professor, CC Sociology
265 CC West Woods Acad Cntr
513-732-8966
Patricia E Friel
Professor, CC Communications
252E CC Snyder Addition
513-319-0703
Habtu Ghebre-Ab
Professor, CC HIST/PS/PHIL
261 CC West Woods Acad Cntr
513-732-5260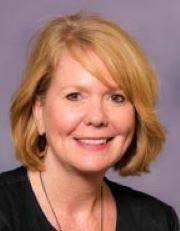 Kathleen M Hulgin
Associate Professor, CC Education
250.28 CC West Woods Acad Cntr
513-558-7418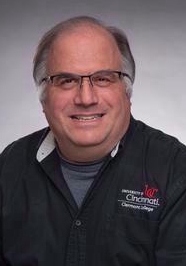 Frederic James Krome
Professor, CC HIST/PS/PHIL
272L CC Snyder Addition
513-732-5280
Professor Krome received his Ph.D. from the University of Cincinnati in 1992. He taught at Northern Kentucky University prior to joining the staff at the Jacob Rader Marcus Center of the American Jewish Archives in 1998. He also taught classes for the Judaic Studies Program and the A & S History department.  In 2007 he joined the faculty at the University of Clermont College, where he is now a Professor of History.
Ronald P Leslie
Professor, CC Psychology
289 CC West Woods Acad Cntr
513-732-5200
Sherry Ann Long
Associate Professor, CC Education
252K CC Snyder Addition
513-558-1249
Greg D. Loving
Professor, CC Philosophy
262A CC Snyder Addition
513-732-8974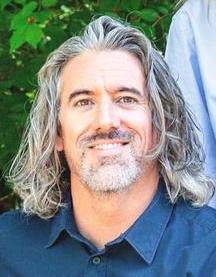 Noah MacKenzie
Professor, CC Psychology
287 CC West Woods Acad Cntr
513-558-1021
My research background is in Psychology, with an emphasis on Auditory Perception. After doing my Ph.D. in Cognitive/Experimental Psych at Ohio State, I taught for a number of years at the University of Wisconsin before coming to UC. My research interests include the perception of time in music and other auditory sequences and the interaction of temporal and spatial qualities of these sequences. I have also published work on the effects of framing and ad-hominem attacks on attitudes and decision-making, and regularly present and discuss research on current best practices in Psych pedagogy. I absolutely love teaching and am thrilled that Psychology is such a big part of my life; in addition to my teaching work I am the Psychology Program Coordinator for Clermont College. Finally, I get extremely intense about music and can usually be found listening to it and/or making it.
Wanda McCarthy
Professor, CC Psychology
253 CC West Woods Acad Cntr
513-732-5200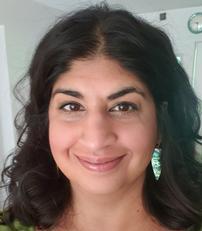 Meera Rastogi
Professor, CC Psychology
215 K CLER MCDONH
513-732-5331
Meera Rastogi is a professor of psychology at the University of Cincinnati, Clermont College.  After teaching psychology courses for 15 years, Dr. Rastogi went back to school and completed a master's degree in art therapy.  She currently oversees the University of Cincinnati's Pre-Art Therapy Certificate Program and teaches psychology and art therapy classes. In 2019, Dr. Rastogi received the Lucille Pederson Hardgrove Exemplary Educator Award from the National Alliance on Mental Illness of Southwest Ohio. In addition to teaching, Dr. Rastogi runs art therapy groups for people with movement disorders and multiple sclerosis at the University of Cincinnati Gardner Neuroscience Institute. Additional information is available at
http://www.ucclermont.edu/academics/academic-departments/social-sciences/ss-faculty/rastogi.html
Wei Zha
Associate Professor, CC Communications
215E CLER MCDONH
513-558-1566